Chemical Identification
HazMatID Elite Handheld FT-IR Chemical identifier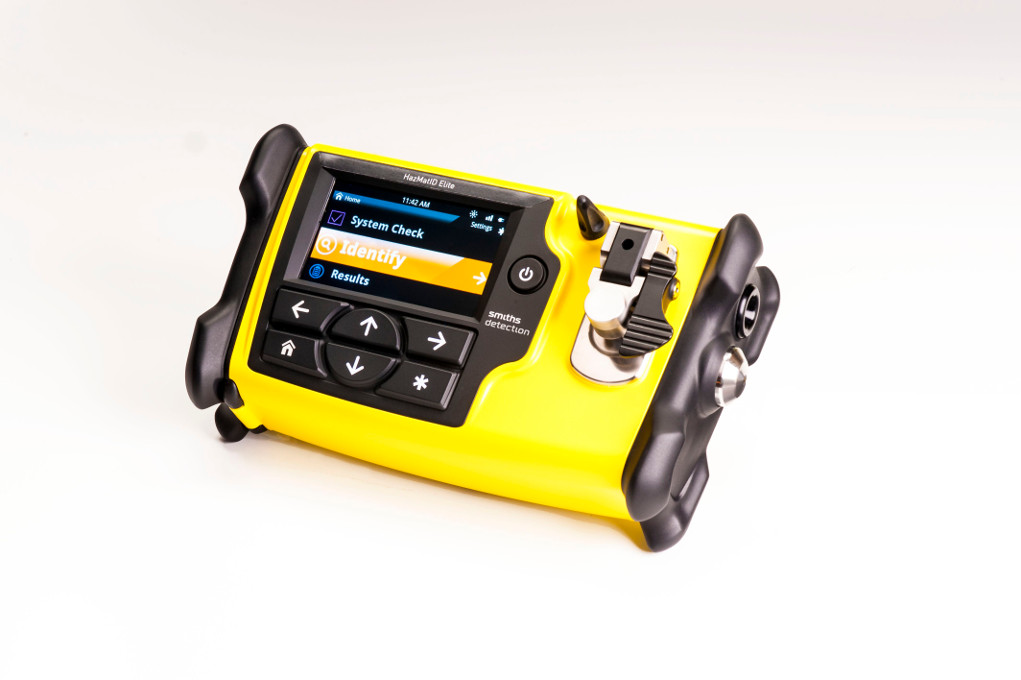 HazMatID Elite is a handheld unknown solid, powder, gel and liquid chemical identifier that performs an analysis in 1 minute or less.
Using Fourier Transform Infrared (FTIR) spectroscopy, HazMatID Elite is capable of identifying chemical warfare agents, explosives, toxic industrial chemicals, narcotics, suspicious powders, among other dangerous chemical classes

Standard 10,000 spectra library

Advanced software package for data management and spectral reprocessing against upgraded databases (up to 35,000 spectra)

Diamond ATR sensor with integrated solid press and liquids well

Second, touch-to0sample diamond ATR sensor for direct sampling

IP-67 rated and sealed for decontamination by immersion

Truly handheld, weight 2.29 kg only
Product is offered in this region: Lietuva, Latvija, EEsti
_______________________________________
ACE-ID - A Handheld, Non-Contact Explosives Identifier with ORS Technology
ACE-ID  is a handheld Raman identifier for explosives and narcotics that analyzes solids, powders, liquids, and water based solutions as well as performs mixture analysis, yielding rapid results in seconds.


Orbital Raster Scan (ORS) technology diffuses Raman laser energy to reduce the risk of heating/igniting explosives


Approximately 500 substances including explosives, narcotics and toxic chemicals with user library capability via laptop software to add samples


Proprietary mixture analysis software enables identification of up to two components within sample


MIL-STD-810G certified for use in harsh conditions and high temperatures.
Product is offered in this region: Lietuva, Latvija, EEsti
_______________________________________
GasID - PORTABLE FTIR GAS & VAPOR CHEMICAL IDENTIFIER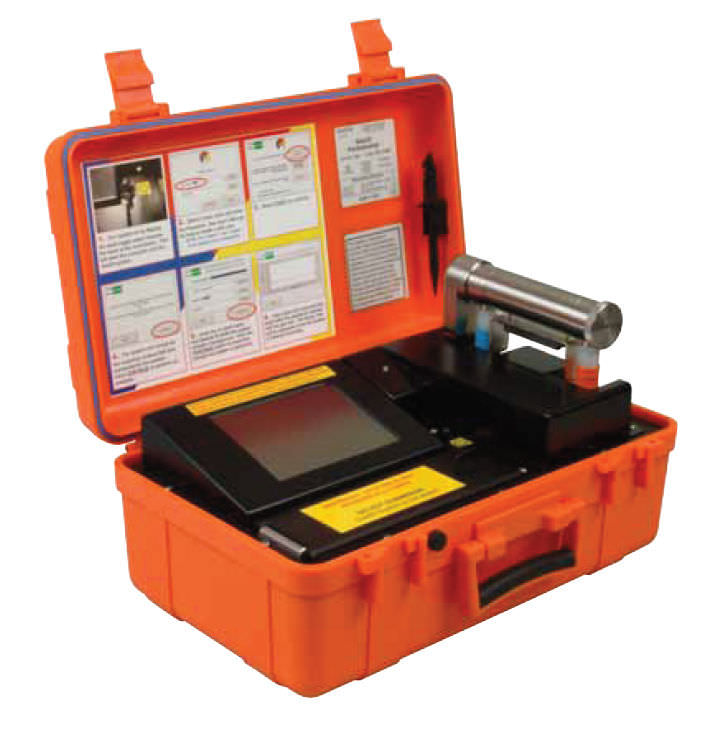 GasID is a handheld gas and vapor chemical identifier with touch-screen application which analyzes the unknown sample and instantly compares instantly compares the results against database libraries to provide the answers. No needs to carry the identifier into hotzone since to obtain a gas or vapor chemical identification, the GasID's compact sample collection device is carried down range into the hotzone and allowed to run for 10 min.
Database libraries include:


WMD—nerve & blister agents


NIST/EPA Gas-Phase Infrared Database


Pacific Northwest National Lab Toxic Industrial Chemicals



Single gas collector with pump running from rechargeable battery up to 10 hours


Identifies unknown gases and vapors in minutes


No user calibration required


Large library of gases and vapor spectra


Weight < 12.00 kg
Product is offered in this region: Lietuva, Latvija, EEsti
_______________________________________
GUARDION - Portable GC/MS Chemical identifier
GUARDION  utilizes high speed, high-resolution gas chromatography (GC) and a revolutionary miniaturized toroidal ion trap mass spectrometer (MS) to identify volatile and semi-volatile organic compounds in complex gases, vapors, liquids and solids.  
GUARDION features both a touch screen and keypad for operation, providing ease-of-use in personal protective gear. Miniaturized technologies redefine the size, weight and speed for hand-portable GC/MS analyzers.



Start up and ready to operate in 5 minutes or less


Up to 30 sample runs on a single battery charge, 12-15 samples per  hour


Software is designed for use by non-experts and is optimized for operation in full PPE


Direct GC to MS interface eliminates the need for bake-out


System is sealed for operation in hot zone


NIST/EPA/NIH Mass Spectral Library


Bluetooth™ communications between GUARDION unit and PC


Weight < 15.0 kg

Product is offered in this region: Lietuva, Latvija, EEsti

_______________________________________