OTS training software
The use of computers together with the appropriate training software is of central importance for security training. Especially time efficiency, decentralized learning and simple user administration make Computer Based Training (CBT) an effective and modern method of training. That is exactly why CBT is at the top of STI's preference list.
With the modular structure, STI now provides an even broader range of solutions.
OTS premium can be adapted and expanded your specific needs.

Single-position systems with OTS compact and OTS premium
Multi-user systems with OTS premium
Course & Group Manager – X-ray Simulator
Content Creator - X-ray Simulator
SINGLE-POSITION SYSTEMS WITH OTS COMPACT AND OTS PREMIUM
A single-position system consists of a trainer and a user licence which can easily be installed on a PC or a laptop. This is a cost-effective and user-friendly training software which is particularly suitable for smaller companies to efficiently train their staff on the subject of X-ray image evaluation.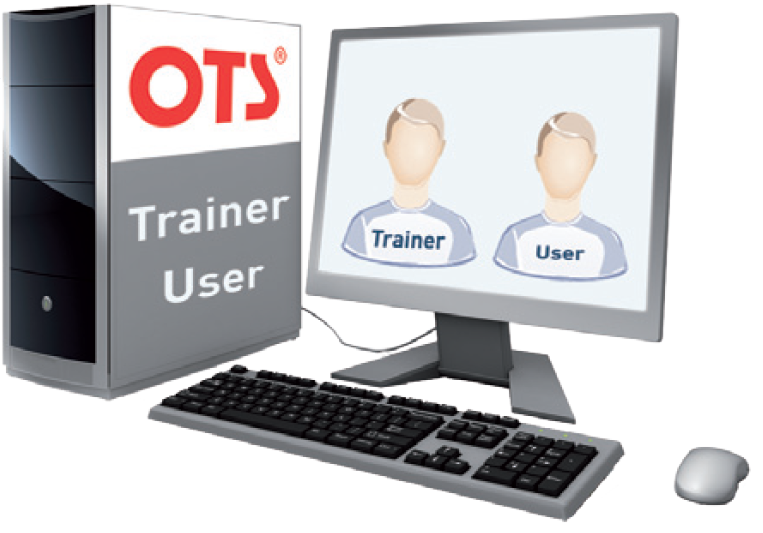 OTS compact


Licence for 1 trainer & 1 user on 1 computer


Limited to 30 user accounts


Cost-effective


Pre-configured solutions

OTS premium


Licence for 1 trainer & 1 user on 1 computer


Unlimited user accounts


Open modular system


Options & Services
Who will benefit from OTS single-position systems?


Security screeners working with Smiths Detection X-ray machines


Budget oriented clients


Mobile solutions for single laptops


Clients interested in reducing costly classroom or on-the-job training
_______________________________________
MULTI-USER SYSTEMS WITH OTS PREMIUM
OTS premium single-position systems can quickly and easily be extended with further user licences, thus turning a single-position system into a multi-user system, which can be expanded with up to 30 additional user licences if necessary. The advantage of the multi-user system is that a large amount of people can be trained effectively at the same time.


Basic licence for 1 trainer & 1 user


Unlimited user accounts


Additional classroom licences available


Open modular system


Options & Services
Who will benefit from OTS multi-user systems?


International airports and civil aviation authorities


Security service providers


Trainers interested in monitoring the individual learning process


Clients interested in purchasing several learning modules and preparing classrooms for later extension
_______________________________________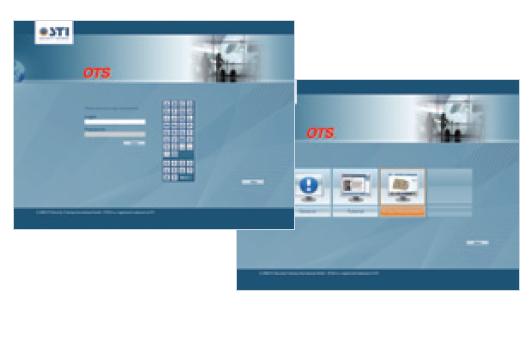 STI MANAGEMENT MODULE

To record all relevant student activities


To create unlimited user accounts and allocate to groups


Adaptive bookmark facility to memorise every student's access level and allocation of different access rights


Detailed report for performance analysis


Time statistics like session time or exceeded response time of each single student
_______________________________________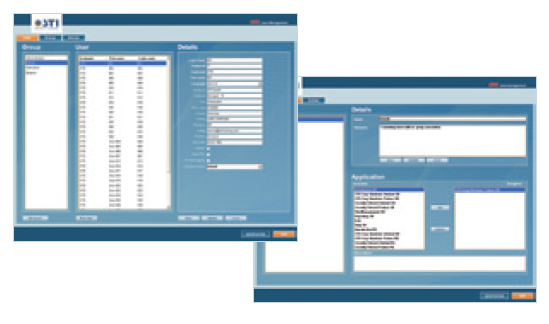 COURSE & GROUP MANAGER – X-RAY SIMULATOR

To allocate and sort courses, units or learning objects to different groups


Releasing courses of the selected modules to modify the content


Tests and lessons can be locked for archiving


Import and export function
_______________________________________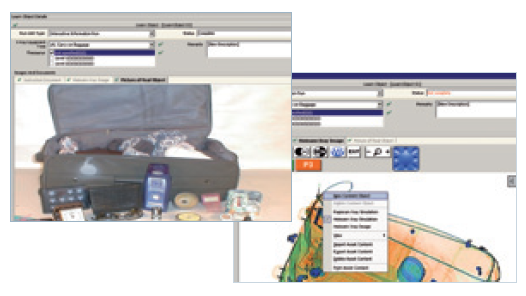 CONTENT CREATOR - X-RAY SIMULATOR

Easily modify existing learning objects in the X-ray Simulator


Creating new learning objects by choosing X-ray images from the existing database or incorporating new X-ray images


Convenient selection of new bags and items from the complete classified content by automated visual query


Available for CBS, HBS and Air Cargo image material
_______________________________________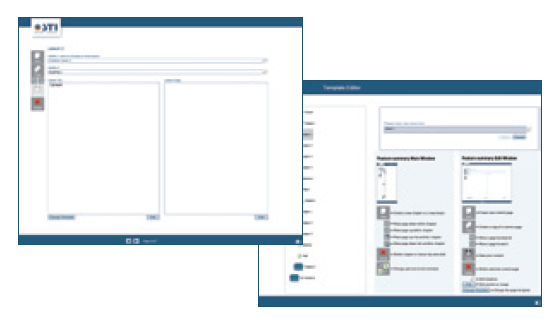 TUTORIAL EDITOR

Create your own content to build up your own individual Tutorials


Create your own test and training pages for each chapter


Choose from three different content templates to use with your texts and images


Use the same framework as the STI Tutorials
Product is offered in this region: Lietuva, Latvija, Eesti
_______________________________________